Team Social Studies Advisors:
Alan Marcus is an Associate Professor in the Department of Curriculum & Instruction and is a University of Connecticut Teaching Fellow. His research and teaching focus on social studies education and teacher education, specializing in museum education and teaching with film with an emphasis on studying World War II and the Holocaust. Alan collaborates with museum educators across the United States and internationally, is a Faculty Fellow at the United States Holocaust Memorial Museum, runs a study abroad field experience for his pre-service teachers to WWII historic sites and museums in Europe, and collaborates on research and teaching with faculty at the University of Nottingham in the UK. Alan earned his Ph.D. from Stanford University in curriculum and teacher education. Prior to attending Stanford he taught high school social studies for seven years. He is a co-author for "Teaching History with Museums: Strategies for K-12 Social Studies" (Routledge, 2012) and "Teaching History with Film: Strategies for Secondary Social Studies" (Routledge, 2010). Alan is the past president of the Connecticut Council for the Social Studies and most recently was a lead writer for the new State of Connecticut Social Studies Frameworks.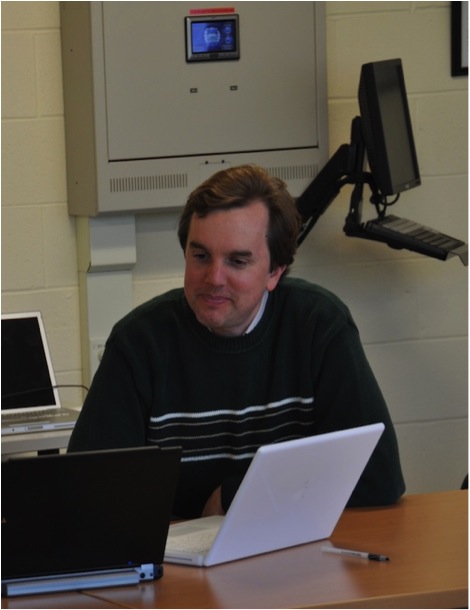 Dr. Thomas Levine
Tom Levine is the primary advisor for Elementary Social Studies Education. He is an Assistant Professor in the Curriculum & Instruction Department of the Neag School of Education. His research explores how collaboration among professionals creates opportunities for learning and improvement of professional practice. He has used sociocultural theoretical frameworks to study the professional community among in-service teachers in two high schools and among clinical supervisors in a teacher education program. He is currently nurturing a faculty learning community among fifteen teacher educators to improve pre-service teachers' capacity to teach English language learners. This three-year project, funded by two grants, involves methods instructors, clinical faculty, and others in cycles of learning, research, and close examination of practice. Resulting resarch will explore the impact of this faculty learning community on the knowledge and practices of both teacher educators and preservice teachers.
Tom was a high school history teacher for eight years, and has also taught undergraduate and graduate courses in the United States and China before coming to the University of Connecticut. From 1998-2000, he was the Associate Director of the New England China Network at Primary Source; he designed and led workshops on China for elementary and secondary teachers on groups, led teacher study tours to China, and supported teachers in designing lessons on peoples traditionally excluded from social studies curricula. Tom spent 2000-2005 at Stanford, where he earned a Ph.D. in Teacher Education and won Stanford Graduate Fellowship and a Spencer Foundation Dissertation Fellowship. Tom's wife is Korean; Tom and Jihee hope to raise their twin daughters to be bi- or tri-lingual.
Affiliated Faculty:
Dr. David Moss
David M. Moss is an Associate Professor specializing in curriculum studies and teacher education. His research interests are in the areas of global education, culturally responsive teaching, and environmental literacy. As a scholar, he has published numerous articles and books promoting educational reform. He was named a Teaching Fellow at the university, the highest honor awarded for instructional excellence and leadership. Dr. Moss has served as a keynote and featured speaker at scholarly societies, universities, and national/international conferences. He has extensive curriculum development and assessment experience and directs the Neag School of Education London Study Abroad program.
David Moss is an avid supporter of Team Social Studies, and is a consistent faculty resource to all program students.  More recently, he accompanied Dr. Marcus and 22 Team Social Studies students to Western Europe to pedagogically explore World War II and Holocaust sites.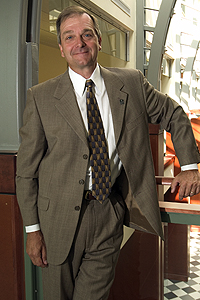 Dr. Richard Schwab
Richard L. Schwab's experience in education has spanned three decades, beginning with a job in Chelmsford, Mass. as an eighth grade history teacher. He went on to earn both a master's degree and doctorate in educational administration at UConn, before spending 10 years on the education faculty at the University of New Hampshire. He spent the next eight years at Drake University in Des Moines, Iowa, where he served three years as head of its Department of Educational Administration, and then five years as Dean of the School of Education. In 1997, he returned to his alma mater to serve as Dean of the Neag School of Education.  During his 12 years as dean, Dr. Schwab worked with faculty to craft and implement a strategic plan to raise the quality of programs, research and scholarship, while moving the school toward its goal of becoming one of the top education schools in the country. The effort sparked the interest of Ray Neag, a UConn alum and successful entrepreneur, who decided to make what he called a "strategic investment" in the School and in public education. His $21 million gift to the School in 1999 was, at the time, the largest any school of education had ever received, and today remains the largest in UConn's history. Recently, Dr. Schwab was appointed to a two-year term as Dean, reprising his earlier role at Neag.
Dr. Suzanne Wilson
Suzanne Wilson was most recently a University Distinguished Professor at Michigan State University, where she also served on the faculty in the Department of Teacher Education for 26 years and as chair for the last six.  Her research interests focus on teacher quality and she has written extensively about teacher learning, professionalism, and education policy. She also started MSU's Center for the Scholarship of Teaching, and has served as a visiting scholar at the American Museum of Natural History and Hebrew University. She holds a doctorate in Education from Stanford University.